(Rainbow "Guppy" + $15/chair)
Any item may be personalized!
Add $10 per name.
Our Children's Adirondack Chairs combine handsome lines with comfort and sturdiness for kids!. Unfinished Western Red Cedar weathers gracefully. It can also be finished with a clear protective coat or painted in the color of your choice.
Long lasting Western Red Cedar
Sized for youngsters to enjoy their own Adirondack style furniture
Comfortable contoured seat and back
Sturdy 5/4" stock
Rounded edges and countersunk fasteners
Can be personalized
Delivery available Portland to Seattle and North Oregon Coast and SW Washington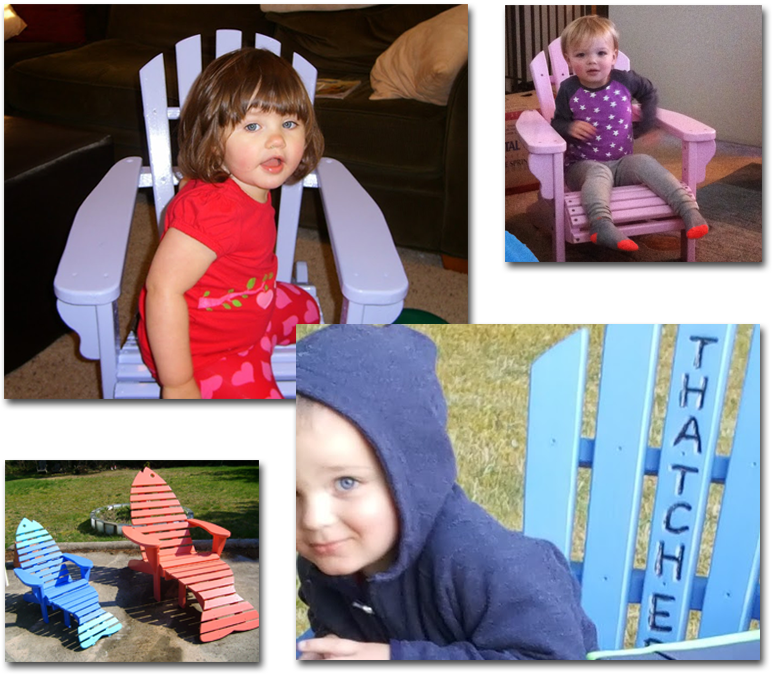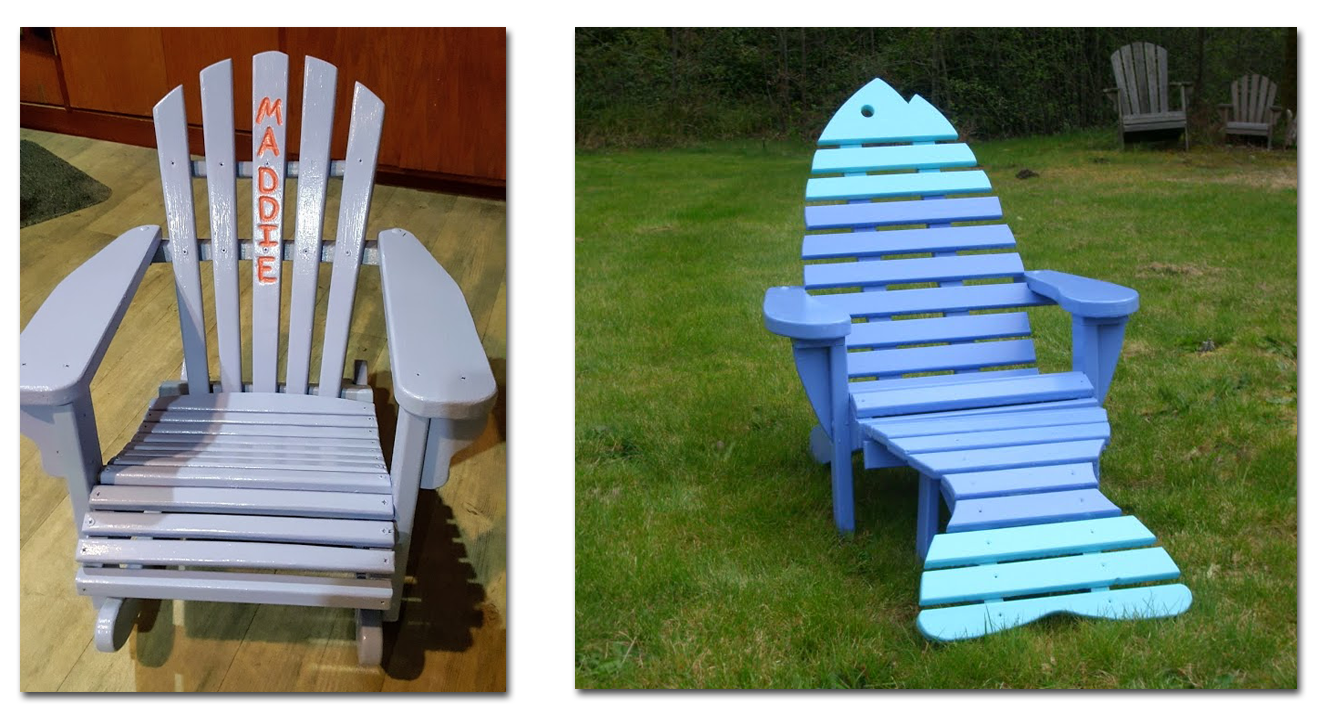 Our fine products are also available at Natural
Furniture - a retail store in Portland, Oregon.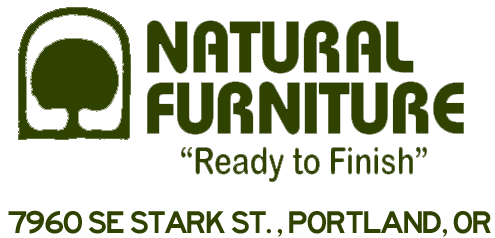 Adirondyke Enterprises - Copyright 2019 All Rights Reserved - Website Developed by BrandSpark